At Norwalk Dental Care we offer a full range of dental care services for you and your family. You can feel confident that we will work with you to find the best solutions to your problems. We will make sure that you and your family have a healthy dental journey with us.
Preventive Care & Cleaning
The primary goal of preventive dentistry is to maintain optimal oral health. Daily home-care practices, such as brushing and flossing, combined with periodic in-office preventive care, like standard and deep cleanings, are vital components in keeping your teeth and gums as healthy as possible. Brushing and flossing alone, however, will not remove tartar (a form of hardened dental plaque), which is why professional dental cleanings are so crucial. When plaque and tartar remain on teeth for too long, the risk of developing gingivitis is high. Left untreated, gingivitis will advance to the more serious periodontitis, a disease that will eventually damage the bones, gums, and tissue that support the teeth.
What you can expect: A regular cleaning and examination takes about 30 - 45 mins. In a typical checkup, patients are seen by both a hygienist and a dentist. The hygienist cleans and polishes your teeth, talks to you about caring for your teeth and answers your questions. The dentist reviews the cleaning done by the hygienist, conducts an oral exam of your gums and teeth, diagnoses any oral health problems, orders x-rays (if appropriate) and make treatment recommendations. Checkups are important not only for cleaning, but to find any problems early.
Two dental visits every year are recommended by us for maintenance of healthy teeth and gums.
Tooth Colored Dental Fillings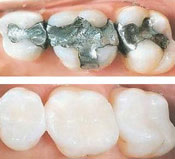 Tooth colored fillings are dental fillings used to restore teeth that are fractured or decayed. Made from durable plastics called composite resins, tooth colored fillings closely match your natural tooth's color, appearance, and texture. In addition, they can cosmetically alter the size and shape of teeth by closing gaps, repairing chips, and giving the appearance of straighter teeth.
The benefits of tooth colored fillings extend beyond the cosmetic advantages, though. They are strong, harden quickly, don't expand/contract in extreme hot and cold temperatures, and create a better seal over your teeth than traditional, silver/amalgam fillings. Whether you're in need of new fillings or are considering replacing your traditional fillings, tooth colored fillings are an ideal solution.
What you can expect: Fillings usually take 30-45 minutes. It includes 15 minutes of prep time where local anesthesia is applied on near the tooth being treated. Filling is then done to get rid of cavities, chip and making the appearance of teeth better.
We have been practicing mercury-free dentistry since 1998. Over the years silver or amalgam fillings have been phased out due to cosmetic and heavy metal concerns.
Dental Sealants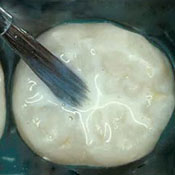 As important as brushing and flossing is, there are additional measures that can be used to help protect your teeth from decay. Dental sealants—thin, plastic coatings that are painted on the chewing surfaces of teeth—are one such measure. By applying sealants to the grooves and depressions in your back teeth, you can effectively "seal out" decay-causing bacteria. Dental sealants can last for up to 10 years that is why they are a proactive, cost-effective measure in maintaining your good oral health.
What you can expect: The procedure is fast, simple, painless, and safe. The teeth are thoroughly cleaned and dried. After this dental sealants are painted on in liquid form which dry quickly and harden to form a thin, protective, non-invasive shield over the tooth.
Digital x-rays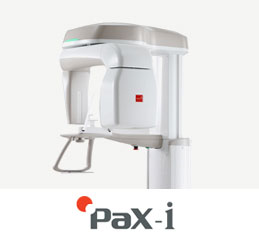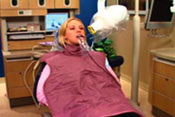 Digital radiographs benefit both the dentist and the patient. Most importantly, digital imaging significantly decreases your exposure to radiation by approximately 75%, compared to that of standard x-rays used in many offices. With digital radiographs, we take a picture of your teeth, then almost immediately see it on a computer monitor. This large, color-enhanced image lets us get a better picture of your oral health, allowing for earlier treatment. This process is also better for the environment as it doesn't use photo chemicals and traditional film, thus eliminating environmental waste.
Oral Cancer Screening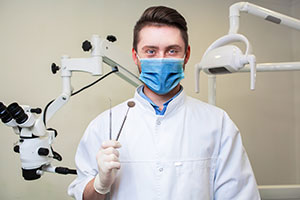 Did you know that one American dies every hour from oral cancer? And the mortality rate has remained virtually unchanged for 40 years? The good news is that there's a 90% cure rate if it's detected early. We are very pleased to provide one of the most effective oral cancer screenings available today. Velscope™ is the newest FDA-approved oral cancer screening system. We perform the exam using the specially designed light. Any suspicious tissue is immediately and easily visible. This screening could literally save your life!
Healthy Smile, Healthy Body Connection.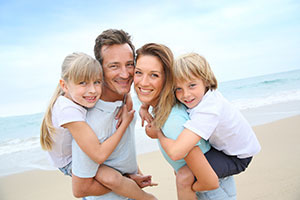 Regular dental visits are important in maintaining and improving your oral health, but did you know that these visits may also assist in the identification and prevention of certain types of disease?
For example, research has indicated a possible relationship between gum disease and cavities with health conditions such as diabetes, stroke, and respiratory disease. In addition, poor oral health can lead to other health issues, including digestion problems, oral and facial pain, and even increased risk for developing cardiovascular disease.
Since many people see their dentist more frequently than they do their personal physician, the first diagnosis of a health problem often occurs at the dental office. Yes, there is a strong connection between having a healthy smile and a healthy body. Here, at Norwalk Dental Care®, we believe in this connection, and we use it day-in and day-out to deliver the best possible care to our patients.